Website Maintenance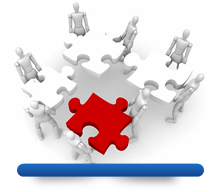 CNS Designs is a Professional Web Design We have rich experience in Developing Websites for organizations with different backgrounds. We specialize in creating effective different organizations.As important as it is to have an effective and well designed website, it is equally important to make sure that the information available on the site is up to date and relevant. If this is not so, and your prospective customers or visitors find themselves faced with material that has either become redundant or that is no longer relevant, they will immediately lose interest in the website.
Our Website Maintenance solutions offer continuous improvement and modifications to add more information about your business as you improvise your business solutions, venture into a diversified stream, and experience growth as a company.
Web Maintenance Services by third party can substantially reduce your costs by eliminating the need to hire full time website design professionals or web content programmers. These featured Guides and Articles can help you understand and implement most profitable web maintenance solutions. Using newest technologies, we can monitor your site and make changes that improve your site performance We insure that new innovative features are implemented from time to time. Our cost-effective and convenient website maintenance plans are designed to fit your updating needs and budget. From an occasional update, to weekly and daily updates, we would be honored to provide our Webmaster services.